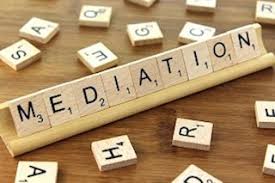 Tennessee Law requires that parties to a divorce or custody proceeding participate in mediation, unless certain limited exceptions apply such as a history of domestic violence or if the parties are already in total agreement. Many of our clients come to us with questions about this process and want to know if it works and whether it is even really necessary.
Especially for people who have a very contentious relationship with their spouse, the process can seem like an unnecessary waste of time and money, because agreement between the spouses seems so dubious. However, in our firm's experience, mediation can be a very useful tool, even in contentious cases. So, what can mediation do for you?
A couple of things…
Mediation Opens a Dialogue Between the Spouse
If your relationship with your spouse is especially contentious, you may have trouble discussing even comparatively trivial matters with them. Perhaps your spouse just wants to turn every discussion into an emotional fight, or they may even be refusing to talk to you altogether. This kind of relationship dynamic is common for divorcing couples, but it isn't generally the dynamic you want in your post-divorce life—especially if you have children you need to coparent.
Mediation sets forth a framework for what discussions between divorcing spouses can look like. Each spouse will come to the mediation with a well thought out position on the major issues involved with the divorce or custody dispute, and the mediator will "shuttle" back and forth between them, helping to boil down the most important issues and find a middle ground and an agreement the parties can use going forward. In our own experience, we have seen even highly contentious, complicated cases go to mediation and come out with full agreements.
Mediation Helps Both Parties Organize
Before you go to mediation, either you or your attorney will need to have prepared a variety of documents.  At Held Law Firm, we prepare a spreadsheet of the marital and separate assets and debts with documentation, a proposed Marital Dissolution Agreement that divides everything, a budget, and a proposed Parenting Plan. We have found that having these documents prepared in advance saves our clients hours of time at mediation, which translates to thousands of dollars in legal and mediation fees.  It also greatly increases the chances of settlement by laying out what we are, and are not, arguing about.  Even if mediation fails, we find that having these documents prepared weeks before going to a final trial encourages both parties to get organized, and to have a clear picture of how they think the divorce should go.
Mediation Isolates the Contentious Issues
Even if there are some issues that mediation can't resolve in a particular case, it can still be extremely beneficial to get a written agreement between the parties that resolves the issues they DO agree on. For example, the parties may disagree on alimony but be in perfect sync when it comes to matters involving the children. By going to mediation, such a couple could get a stable, workable agreement in place for the parenting plan without having to wait until the alimony issue is resolved, which could be months later and largely dependent upon the court's schedule.
In sum, mediation can be an extremely useful tool for almost every divorce or child custody case. In the best case scenario, the parties can come to an agreement and be done, avoiding a trial altogether and maintaining control over their own affairs. And even in the worst case scenario, the parties will have a clearer, more organized picture of what they want to argue at trial and a framework for hashing out smaller issues in the interim.
If you are going through a divorce and looking for a mediator, Held Law Firm's Melanie Hogg is a Rule 31 Family Law Mediator and would be happy to help. To schedule mediation with Melanie, call 865-685-4780. Or, if you'd like to keep your divorce out of the court system as much as possible, ask about collaborative law and whether it could be right for you and your family. ~~Chelsea Price