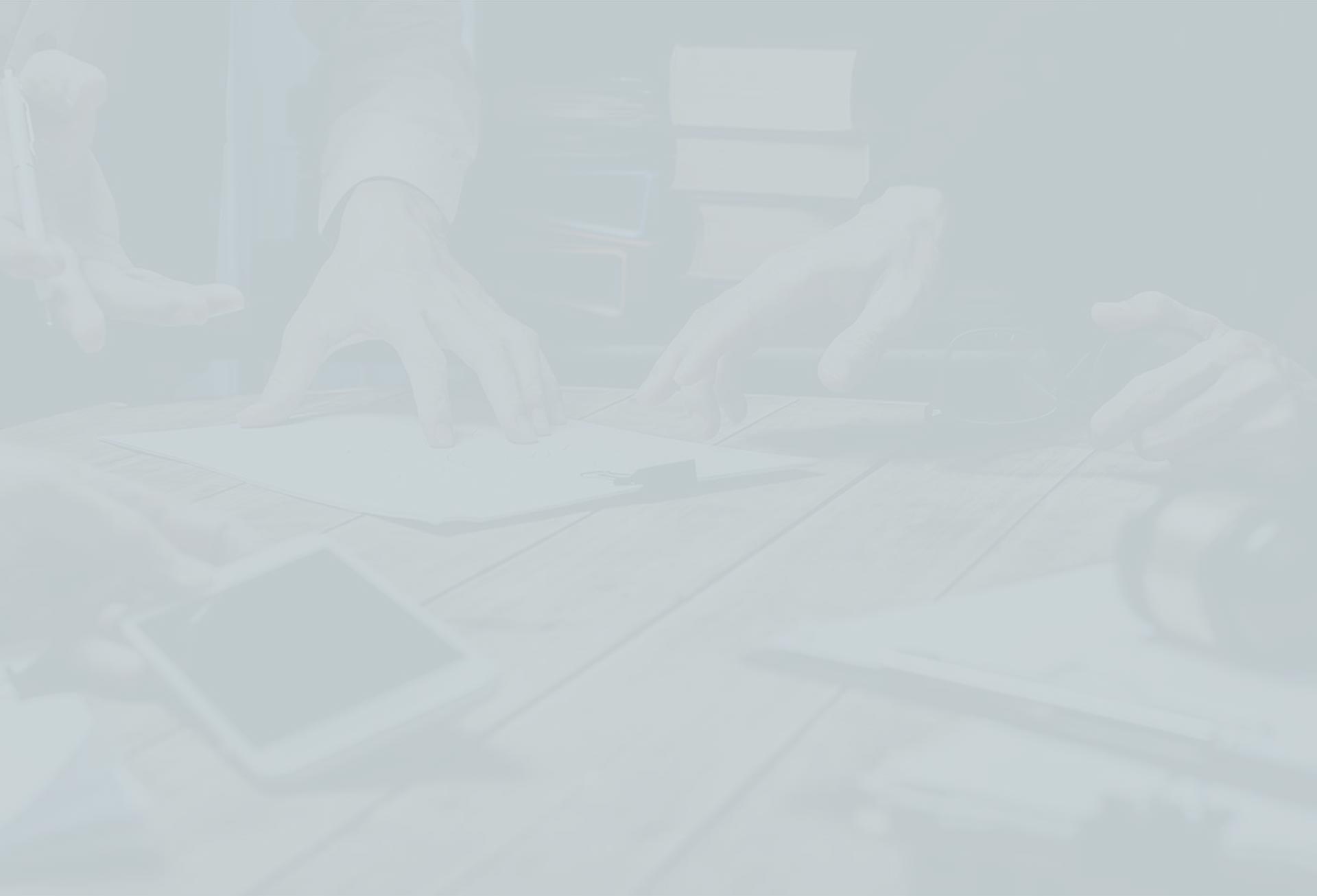 After being married for over 40 years, I was at a point in my life that I no longer wanted to take care of every aspect of being in that situation. I felt it was time for me to start thinking more about my life and how I wanted to spend my remaining time that I have left. It was time for me to take care of ME. Thru a friend, I talked to a lady that works in family court and knows a lot about these matters. She gave me a list of 3 lawyers and Melanie's was the first on her list. I did talk to all 3 of them and Melanie was the one I felt the most comfortable with. She was very understanding of my situation and was easy to talk to. She explained things and answered my questions in ways that were easy to understand. My husband tried his best to talk me out of the divorce and tried to ignore the situation all together. With Melanie's help, I kept things moving along and was able to the divorce. Since he didn't contest any aspects of the divorce, Melanie made sure all my desires and needs were met and granted by the judge. She is very professional and responds in a timely manner. She also is a very nice person with a good sense of humor. I highly recommend Melanie and the staff of Held Law Firm. C. White

- C. White

We live in California and needed a law firm to help us get custody of our 2 young (9 and 12 yo) grand nephews after their mother passed away. Held Law Firm, Chelsea and Abigail, in particular were our warriors! They did not give us false hope and kept things in perspective though out the entire process. We had to fight for those boys and that's where the warrior part comes into play. The attorneys and support staff are really amazing! Keeping us informed and helping us to stay on task. It was difficult to be so far away but we finally went to court and we have been granted custody. WARRIORS! I highly recommend Held Law Firm! TB Northern California

- TB Northern California

Held law firm went above and beyond to help me with a case they don't normally do. I appreciate how dedicated they are to helping make sure the case goes well. I couldn't have had a better attorney helping me close my mom's estate. Thank you for all your hard work.

- J.A.

Newer to the Knoxville area and looking for a law firm to help us set up our will. Melanie Hogg, with Held Law Firm, came highly recommended and have to say the reviews were right. Melanie was responsive, patent with all our questions, and expertly walked us through getting all the documents we needed in order. Felt like we were in great hands with someone with lots of experience in this area of law. Would definitely recommend you reach out to Held Law Firm for all your legal needs and if you have the pleasure of working with Melanie you won't be disappointed.

- A. Witte

Margaret and her staff make you feel very welcome from the beginning. Everyone in the office makes a difficult process a lot easier to go through. She and her staff are kind, thoughtful, patient, brilliant, and incredibly good at what you hire them to do! I highly recommend Held Law Firm!

- J.W.

After interviewing almost every attorney in downtown Knoxville and finding them to minimize and plan to use a cookie cutter approach to my case I was deeply relieved to find Held Law Firm. They are the only legal team in the entire East Tennessee area that is attuned to the dire circumstances that are unique to divorcing a person with unresolved mental health issues. Trust me, I looked really hard. The team has been unfailingly supportive as they were dragged into the DCS allegations and custody drama that is too common when a diagnosed narcissist is a factor. Margaret Held and Chelsea Price even personally came to the scene of a mid divorce homicide attempt to speak directly with officers. I wouldn't have gotten a badly needed Order of Protection without Held Law Firm being aggressive and taking my defense personally. Honestly, you cannot defend yourself from a narcissist without help. You cannot defend yourself against agencies without help. Held Law is local, women-owned, experienced, diverse, and supportive of your civil rights to their last breath. They are the team you need.

- L. F.

Margaret Held was excellent help with obtaining information on my divorce. She knew exactly what she was talking about and I feel confident that they are one of the best lawyer offices in Knoxville!

- K. M.

Short Version: Melanie and Chelsea are a force to be reckoned with and thank God they were on my side. Do yourself a favor and go with them. **Worth the read if you are searching for a Lawyer** Long Version: Melanie: I usually dread dealing with lawyers because of some bad experiences that I have had in the past. We have been taken advantage of, judged, and left with incomplete service before, and it is enough to leave a bad taste in anyone mouth when it concerns the legal system and lawyers in general. Then one day I had a trusted friend tell me about how they (and their friends) had great luck out of Held Law Firm. As much as I was nervous, I reached out to them, and to my surprise, a lovely, kind voice picked up the phone and listened to all my questions and got a consultation scheduled. I had dealt with a bunch of lawyers and never once did i see anything near the level of professionalism I experienced with Melanie. She was polite, kind, sympathetic, and made me feel welcome. We decided to go through with her, and she guided us each step of the way and the pricing was reasonable and we didn't feel any pressure at all. Melanie was so professional and organized that it was a landslide victory. -Melanie. You are awesome! Thank you so much! Chelsea: We had a 2 kid step-parent-adoption that needed to be done and we obviously were going back to Held because of the 10/10 service. Melanie suggested (Not forced, she said she could take the case if we really wanted to stay with her. They are NEVER pushy) that we go through Chelsea because she was very experienced and literally just got done with a very similar case. I took her advice, because I trust her. We got the pleasure to sit down and talk with Chelsea who was eager to work with us and help us get our problem fixed. She (like Melanie) was so wonderful to work with. She was so sweet to us and our children. She is very well spoken and gave us very clear instructions and worked with us every step of the way. I was so scared that the adoption wouldn't go through, and my kids wouldn't be safe, even though she was reassuring us the entire time. The entire thing went just like she said it would from day one. My gosh I have never seen a court case so one sided. She was so insanely organized that she had papers and forms ready to go 5 steps ahead of time. The judge was even impressed and complimented her for "really being on top of everything." Her foresight saved us from 2 more court appointments and 6 months of waiting. To beat it all this entire court session only lasted for about 10 minuted after we went up. I thank GOD that I have had Held Law Firm in my time of need. Who knows what would have happened with my kids if I didn't. My kids have been bragging to everyone that will listed about their new names. -Chelsea, thank you from the bottom of our hearts!

- R. F.

From the day I walked in the office, I was greeted like family. The attention, the hard work and the team effort that Held Law has given me will forever be appreciated. I highly recommend Held Law to anyone that is looking for a team that will fight for you like they are fighting for their own family member. If you have a family/child law case, Held Law is who you need to call. You won't regret it!

- J. L.

Professional, Accurate, and Timely!

Chelsea Price exceeded expectation with our case of step parent adoption. I highly recommend her for adoption cases. She was professional, accurate, and timely in completing everything that needed to be done for our case.

- Ashley C.

Not afraid to step in and get things done

Ms. Held helped me turn around a complete nightmare situation. She was creative with problem solving and was not afraid to step in and get things done. She stood her ground helped me survive and thrive during an impossible time. I can't thank her and her whole team enough and I highly recommend them!

- Bethany T.

I honestly have no idea where I would be today if it wasn't for this AMAZING firm!

I honestly have no idea where I would be today if it wasn't for this AMAZING firm!!!! There is no amount of words that can express how Thankful I am that they had my back through the entire process!!!!! I would highly recommend this AMAZING firm to anyone needing an attorney!!!! This is a firm that truly cares & will literally have your back & encourage you through the tough times!!!!!! Thank you all at Held Law Firm for everything!!!!!! YOU ALL ARE SO AMAZING!!!!!!

- Alicia U.

I would absolutely recommend Held Law Firm.

I had an amazing experience with Held Law Firm! I wanted to find a firm who could help me obtain a quick, affordable divorce and Held provided just that. All members of their team were extremely responsive and informative. Never did I feel out of the loop or confused and I always felt comfortable asking questions of any kind. I would absolutely recommend Held Law Firm.

- Brittany H.

She is fierce! She will fight for you and win.

When I first met Margaret Held and her staff I knew I was at the right place. She is fierce! She will fight for you and win. I am so grateful to her because now I have a signed court order clearly defining visitation with my grandchild, which had previously been denied. I believe that without Margaret this would not have happened. Thank you, Margaret, for being such an amazing, caring person.

- Debra I.

The legal representation I received exceeded my expectations.

The legal representation I received exceeded my expectations. While my divorce was uncontested there were a few items that were somewhat complex. Melanie Hogg was extremely knowledgeable in every aspect of the process. I felt like she had my back the entire time. We did not always agree on actions to take during the process but she was always very clear why she recommended such actions. But she always went with what I desired. At no time did anyone at the firm take any action on my behalf without first having a conversation with me and getting my approval. While I hope I never have to go through a divorce again, I know I'd gladly seek their assistance again. In fact, if I ever need any kind of representation in the future I will first seek their guidance. I definitely highly recommend this firm to anyone seeking assistance.

- Kevin F.

Excellent assistance and eased our concerns!

Melanie was great! She provided excellent assistance and eased our concerns throughout the process. She arranged a virtual hearing for us so we could still have a court date even as in-person meetings were cancelled due to the pandemic. Melanie was encouraging and supportive, and we really appreciate her!

- Tammy R.

I highly recommend!

Melanie and her team made a stressful process so easy and I can't express enough how much that means to me. Very professional, extremely reasonable with fees, and most of all they truly care about their clients. I highly recommend!

- Pamela H.

Held Law Firm goes above and beyond with their clients.

Held Law Firm goes above and beyond with their clients. Margaret has represented us in several cases over the years and each time we felt our case was handled with utmost importance, expertise and completeness. Kudos to this law firm for being straight up with their clients - hard to come by these days!

- Amy F.

This is the place to go!

Margaret is a driven individual and go getter! She will bust her butt of for her clients! The staff at her firm are extremely welcoming, helpful, and will do anything to help you. Another great aspect of Held Law Firm is how comfortable and welcoming they are so you don't feel anxious. The atmosphere and vibe makes you feel right at home and so welcomed. This is the place to go!

- Sandy H.

Great law firm!

Great law firm! Not only were the staff knowledgeable, professional, and helpful; they were very perceptive and compassionate in dealing with the nuances of my case. I highly recommend! They know the legalities and how to do their jobs well, and they provide individualized service based on their client's needs. Excellent!

- Barbara J.

Works hard to get the best outcome.

Margaret and her team are the first I've worked with who actually care about the outcome of my case. I've been through several attorneys who take my money and then are completely unresponsive. She's attentive and available to my needs as I have questions or as small issues pop up. She works hard to get the best outcome. To most lawyers, I've been a paycheck; one client of many. This is my family's future, and it's the only chance I have to make it right. With my entire family's future hanging in the balance, Margaret has given my case the attention and effort it deserves.

- Devon C.

Efficient and informative

Melanie and her team at Held Law Firm were efficient and informative during my recent divorce settlement. Melanie was courteous and listened to my many questions. She seemed to be genuinely concerned about me and my situation and had good suggestions. She represented me professionally in the proceedings. It would be easy for me to recommend her to someone needing similar help.

- Sandra B.

Did an amazing job with my divorce!

Did an amazing job with my divorce! Luke and Margaret were so great to keep me up to date on where we were in my case, and got me exactly what I needed (and then some!) regarding my child support and custody. I really appreciated that they were so responsive to my needs, and made sure that I had realistic expectations. There were no surprises here. They didn't let my ex push me around and were there for me every step of the way, always making time to explain to me what was going on and the reasoning behind every move we made. Fantastic support staff as well, always welcoming and ready to listen! Worth every penny!

- Faith B.

Simply The Best

My wife and I hired the Held law firm for a highly contested child custody case. The Held law firm is staffed with only the best and they will fight for you in court. They cleaned up a mess made by our previous attorney, and got our case moving forward. Margaret has the experience and skills to get you the best results possible.
Margaret has a way of taking charge of situations and not letting things just happen. She is a real fighter in the court room. My wife's ex tried to block documents, lower child support, and delay the trial. We got the documents, child support got raised, the trial date didn't change and Margaret actually got them to settle before the trial. Hire them, you won't be disappointed.

- Darrel W.

I trust the team at Held Law Firm

The Held Law Firm team have a great Family Law practice, including divorce, custody, child support and other fields of practice. I would not look for another law firm to handle any of my attorney needs. I trust the team at Held Law Firm. They are very knowledgable of the law.

- Stefan T.