WHAT HAPPENS WHEN A PARENT SUFFERS FROM A MENTAL ILLNESS THAT STARTS TO AFFECT THEIR CHILDREN?
When a court is asked to determine custody arrangements for a child, they do so with the child's, rather than the parents', best interests at stake.  Remember that.  In the case of determining the best interests of a child, the court considers a number of relevant factors. These include "the moral, physical, mental, and emotional fitness of each parent as it relates to their ability to parent the child."  Mental illness and child custody are important issues that are often intertwined.
In our office we always keep a few volumes of psychology textbooks and treatises on hand. We do this because in our practice of family law, mental illness is something that we encounter almost every day. From anxiety to depression to PTSD, most families have had to deal with mental illnesses in some form in the past. In most cases, without harm to children or the family unit.
HOW DOES A COURT DETERMINE PARENTAL WELLNESS
When mental illness and child custody are considered, a court will examine the mental and emotional fitness of a parent for the purposes of custody determination.  They are not looking for perfection.  And, a diagnosis of mental illness does NOT inherently mean that a court will look unfavorably on someone's ability to parent. However, if a parent does suffer from a mental illness and it either affected their parenting in the past or continues to affect their parenting in the present, the court will want evidence to show that that parent is working proactively to stabilize themselves and to provide stability for their children. What that evidence looks like varies depending on the situation.
HERE ARE SOME TIPS:
Seek therapy
Enter some type of rehabilitation program—For anyone struggling with addiction
Be careful what you say and type
Take every single opportunity provided to you to talk to or visit with your children
ACHIEVING WELLNESS
When you seek therapy and begin working with a medical professional, it shows your good faith and commitment to your children.  It also gives solid, unbiased documentary evidence of your fitness to parent if allegations against your parenting ability are ever made.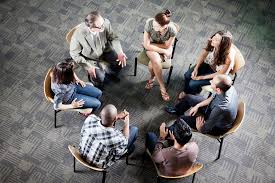 ​
If you are struggling with addiction, enter an inpatient or outpatient rehabilitation program as soon as possible.  Look into Alcoholics Anonymous or Narcotics Anonymous and join.  Again, documentation is crucial to show that you once suffered from addiction and are making enough progress to effectively parent your children. Finally, follow the directions of treatment providers.  If requests or orders for drug tests are given, respond promptly.
WORDS AND ACTIONS ARE CRUCIAL
Be careful what you say and type.  This goes for anyone involved in a custody situation, whether suffering from mental illness or not.  Words are easily twisted and taken out of context in the courtroom.  This is especially true if one party has an incentive to make the other appear out of control.  If you are in doubt about a text message or post and worry it may be inappropriate or harmful to your custody case, err on the side of NOT hitting send.  A good lawyer can help you navigate what is and is not important or helpful to send to your child's other parent.
If you have been limited by court to supervised visitation: Take it. Take every single opportunity provided for you to talk to or visit with your children.  Supervised visitation necessarily involves a third party.  This means it will be more inconvenient and more of a hassle than it was before.  You may even have to pay a fee.
If you are working through an agency, you may have to call every day to ask about supervised visitation to make sure you don't fall through the cracks.  Nevertheless, attend these visits religiously and with as good of an attitude as you can muster.
Faithfully exercising supervised visitation is often the key to getting unsupervised visitation in the near future.
MENTAL ILLNESS—EVEN A SEVERE ONE—DOES NOT HAVE TO BE THE DEATH KNELL FOR YOUR CUSTODY CASE.
Taking the steps above and following the recommendations of providers and the treatments offered, make an enormous difference in how a court will perceive you and your parenting ability. Of course, a good lawyer never hurts either. If you are involved in a custody dispute, the attorneys at Held Law Firm are here to help get you through the process. Give us a call to schedule your free consultation at 865-685-4780
For more information about how custody determinations are made: Click Here