TALK ABOUT ADVOCATING
October is Domestic Violence Awareness Month.  On October 21, 2020 the YWCA Knoxville and  Tennessee Valley featured a fantastic virtual event entitled – The Intersectionality Between Domestic Violence and Race: A Conversation.   The guest, ZaKiya Bell-Rogers, is a board member for the YWCA in Asheville, NC and an advocate for empowering those facing partner violence as well as survivors of intimate partner violence.  The conversation was held between ZaKiya Bell-Rogers and YWCA Knoxville and Tennessee Valley CEO Alizza Punzalan-Randle.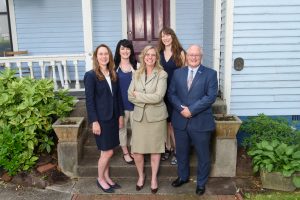 Held Law Firm attorney Leah Smith, soon to be licensed attorney Chelsea Price, and paralegal Victoria Long took part in this virtual speaking engagement to learn more about these complex issues.
CYCLE OF  TRAUMA
ZaKiya experienced first-hand the trauma of domestic violence in her home as a child at the hands of a father who, in turn, had experienced his own trauma through domestic violence as a child.  Given the data, those who experience domestic violence as a child are predisposed to become abusive or continue to have domestic violence in their lives.  The cycle and continuation of trauma was addressed as ZiKiya and Alizza spoke to the importance of teaching conflict resolution skills.  So few people have the opportunity to really learn how to address their problems with others peacefully, they said.
One example of conflict resolution techniques that work is The YWCA Knoxville and Tennessee Valley program "Game Changers".   This unique program works to address conflict resolution skills by going into schools and providing mentors for school age boys.  Through the mentor program, they to learn how to have and maintain healthy relationships. This kind of hands on education can break the cycle of violence.
THE INTERSECTIONALITY BETWEEN DOMESTIC VIOLENCE AND RACE
During this discussion, we were reminded that people of all ethnicities experience domestic violence.  However, some ethnicities experience higher numbers of domestic violence. For instance, Native Americans experience domestic violence in 46% of the female population: the highest percentage.  The incidence in Black women is only slightly lower at 43%.  Hispanic/Latina women come in at 37%, followed by white women at 34%.  None of these figures are acceptable, but you can see the disparity.
There are barriers that face anyone trying to gain help.  They include lack of finances, transportation, childcare, and fear.  However, women of color continue to face additional barriers due to systemic racism.  For example,  discriminatorily being seen as less believable than white women. Equally important is that many of those who are available to help; those with the resources, those with the contacts, frankly, do not understand the cultures of women of color. Equally, they are women who do not look like women of color.
TO FINISH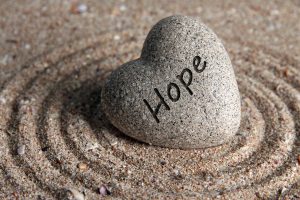 In concluding, ZaKiya and Alizza emphasized the importance of hope and of empowering survivors. It is our job to spread awareness of domestic violence, of the signs of domestic violence and then, to offer non-judgmental help and support to those survivors of intimate partner violence.  We can do that by continuing to remind them that they did not deserve that treatment.  More importantly, that they do deserve to be happy as well as safe.