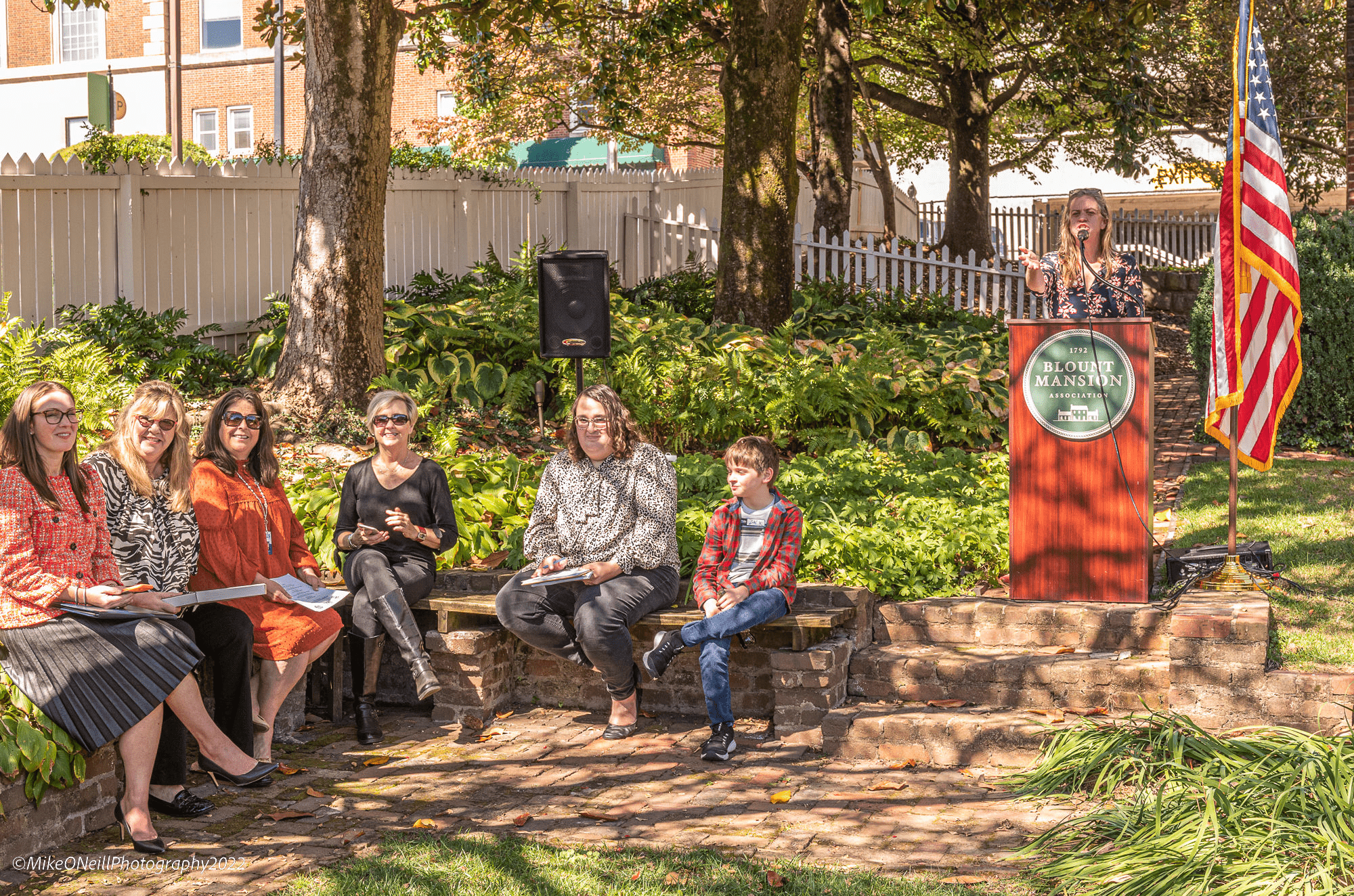 The South Knoxville Elementary School Student Council hosted their annual student council inauguration ceremony on Thursday, October 6, 2022, at the historic Blount Mansion in downtown Knoxville.
United States Magistrate Judge Jill McCook administered the oath of office to the students, who promised to "proudly lead their peers, openly listen to their concerns, and be a role model for everyone to see." State Representative Gloria Johnson presented a Tennessee state flag that was flown over the State Capitol on their behalf. City Councilman Tommy Smith presented a proclamation dedicated the day as South Knoxville Student Council Inauguration Day on behalf of Mayor Indya Kincannon. Knox County Commissioner Carson Dailey attended.
After the swearing-in, students gathered in the east parlor of Blount Mansion to sign their names to their oath on a piece of parchment paper using a quill pen. Their oath will be displayed at South Knoxville Elementary School.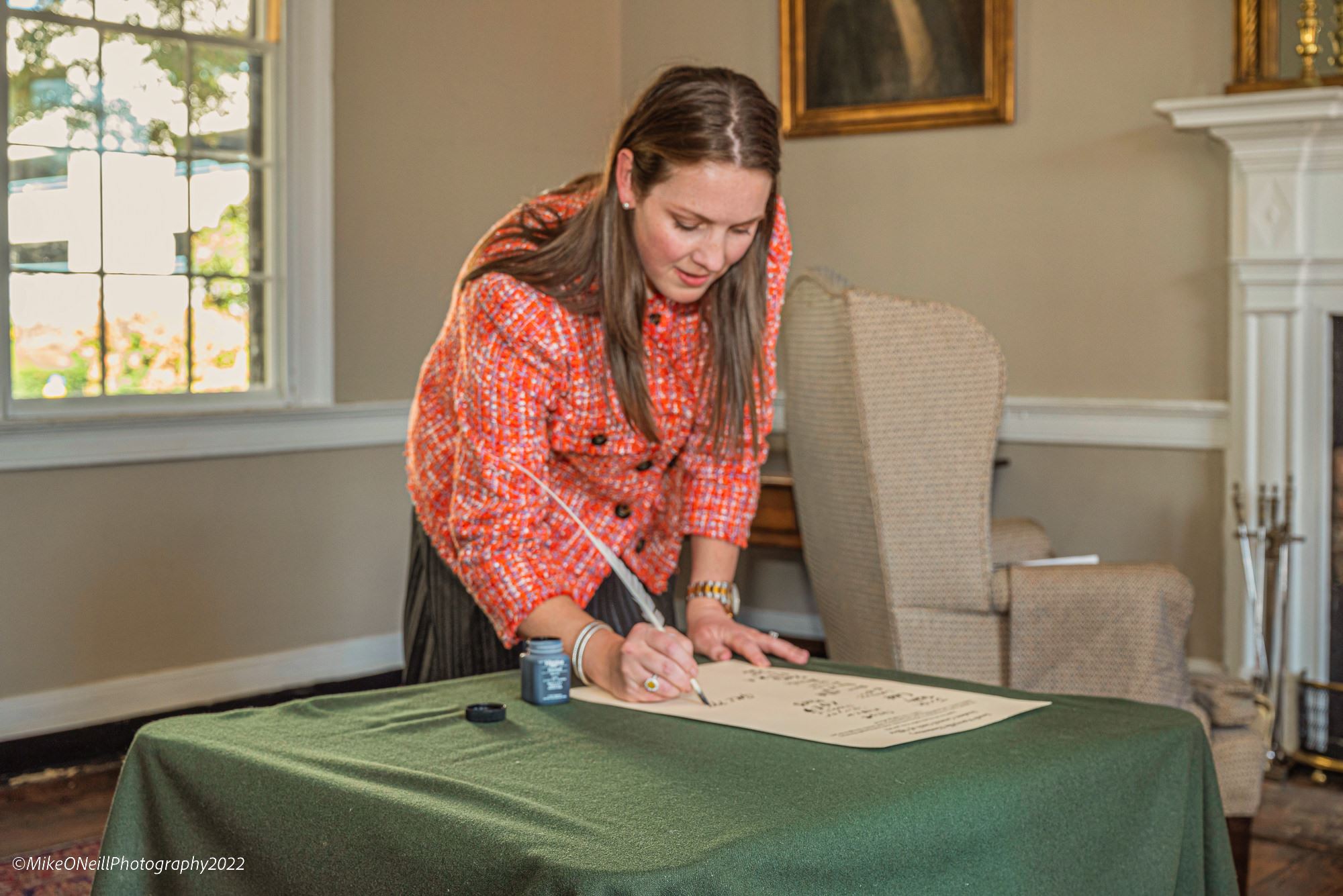 Blount Mansion is home of William Blount, who was a signer of the United States Constitution, former United States Senator, and former Governor of the Southwest Territory. The event was sponsored by the South Knoxville Elementary School, Blount Mansion, and Held Law Firm.
Margaret Held is the founding attorney of Held Law Firm: "Lawyers should be involved in our communities," she said. "Especially when it comes to teaching our young people the importance of civics, governmental action, and public service."