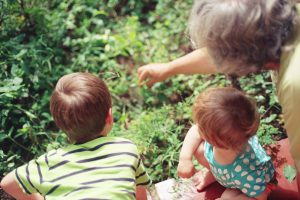 Many grandparents are raising their grandchildren when their parents cannot or choose not to do so. But often, the grandparents and the grandchildren may live in different states. What are your options if you live outside the state, but your grandchildren reside in Tennessee and need your help?
Abuse and neglect are the most common reasons children are removed from the custody of their parents. In abuse and neglect cases, the children may be taken into state custody. But sometimes, parents might consent to grant custody to grandparents, perhaps to avoid state involvement.
If you live in another state, then the Interstate Compact on the Placement of Children (ICPC) may come into play
The ICPC is a compact adopted by each state that governs the transfer of a child from one state to another under different circumstances. This includes a child's placement with a relative located in another state for the purpose of adoption. However, the ICPC does not cover the placement of a child with a relative in another state solely for custody purposes.
If the placement is for purposes of adoption the ICPC does apply. Then, Tennessee's ICPC office will contact that of the state where the grandparents are located. This may result in a home study of the prospective adoptive grandparents. That's just to make sure the environment is appropriate.
Basically, the ICPC is a method for the states to communicate and ensure that the protection and best interest of the child will be served by the relocation.
If the children are not in the custody of the state and the parents consent to the placement with grandparents, the ICPC does not apply. The grandparents may instead petition for custody and an agreed order can be entered. Sometimes the parents do not agree. If the grandparents can show evidence that the parents are not fit to have custody, they may file a petition seeking custody of the child. A judicial determination must then be made as to the property placement for the child.
Adoption and custody cases can get fairly complicated. Much depends on whether abuse or neglect is suspected, custody is being transferred across state lines or any number of other circumstances. You may need an attorney to ensure that your children or grandchildren's best interests are being represented. If that's the case, call Held Law Firm at (865) 685-4780. We're here to help.
The information in this blog was compiled and written by Melanie Hogg and is accurate as of the time of publication, but laws often change. That's why it's important to hire an attorney who keeps up with these changes. Contact us today.