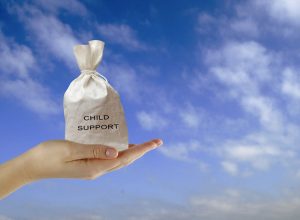 When a non-custodial parent is late on paying child support, the custodial parent is often left wondering how to best handle the situation. Collecting back child support in Tennessee can cause a lot of stress. When a non-custodial parent owes support payments, there may be no easy solution. These individuals may spend what money they have on retaining an attorney instead of getting current on their support payments. The only wrong thing that can be done in this situation is for the custodial parent to do nothing.
When To Contact An Attorney
This will often depend on the situation. The number of times late, the work situation of the non-custodial parent, and more. Many family lawyers in Tennessee recommend a parent wait between 45 and 90 days before contacting an attorney. If someone seeks legal help before 45 days have has passed, there is a chance the payment could arrive late. Once the time reaches 90 days, the payment may not be made. In many cases, an experienced Tennessee family attorney will write a dunning letter to the non-custodial parent behind in support payments. This is often effective as most people want to avoid having a court take action against them.
It's A Judgment In Tennessee
In accordance with the laws of Tennessee, child support is a special circumstance. Each month a person owes child support, the payment is treated as a legal judgment. A court does not have the legal authority to modify a prior judgment. There are certain exceptions. A law passed in 2015 made it possible for a court to alter child support. This is only possible if the parent owing child support, the parent receiving the child support, and the court all agree to the changes in child support.
Out Of State
Should a non-custodial parent reside outside of Tennessee, the law demands cooperation between states. A non-custodial parent is required by law to make their regularly scheduled child support payments. It does not matter where they reside.
Child Support Enforcement
Should a non-custodial parent not make their support payments, they will be subject to enforcement measures listed in Federal and Tennessee child support laws. This could include the automatic withholding of earnings and other forms of income. Their assets could be seized by the Financial Institution Data Match (FIDM) program. Any federal tax refunds could be kept for child support payment. A person could be denied the approval of their application for a U.S. passport. Any professional license, driver's licenses as well as any other licenses could be revoked. Liens could also be placed on their personal or real property.
Jail Time
Should a court in Tennessee determine a lack of child support payment was intentional, the court can sentence them to jail as punishment or until the child support payment is made. The intentional act of not paying child support is considered contempt of court in Tennessee. Every year Tennessee courts are authorized and do end up sending delinquent non-custodial parents to serve time in jail. These usually repeat offenders. They will likely not have a job to lose.