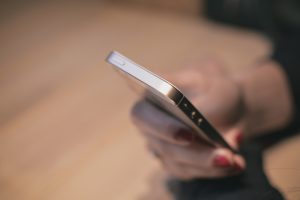 It's a nightmare. You get a call in the middle of the night, from your loved one, or a friend of your loved one. All you know is that someone you love is in trouble. In jail. They need help.
You're wondering what to do if someone has been arrested. Here are some tips:
Step 1: 
Breathe. Your loved one needs you now more than, maybe, ever. Stay calm. Do one thing at a time.
Step 2: 
If you have the internet, and you live in Knox County, you can go to the Knox County Sheriff's Department's website and look up your loved one's name. If they have been processed, you'll see where they are and what the charge is. It sometimes takes several hours for this information to go online, so if you don't see anything, check back later. You can also sometimes call the Knox County Sheriff's Department (or the Sheriff's department in the county where you believe your child was arrested) and get information.
Step 3: 
If you don't have access to the Internet or don't get the information you need that way, call a local bonding company. They make they're living off tracking down people who have been arrested, identifying the charge, and finding out how much money it is going to take to bond them out. They can get you the information you may otherwise be unable to get.
Step 4: 
Make a decision. By now, you've probably had at least some time for things to sink in, and you have more information, including when your loved one's court date is going to be, and how much it's going to take to bond them out. You also know the defendant (that's what they are called now) and have some feel for whether they likely did the thing they are accused of (or something similar), whether they will be OK waiting until their court date and hoping for a lower bound, and whether you have the resources and inclination to help. This needs to be a rational decision, not a knee-jerk decision. You also need to think about how best to use those resources – for example, is it going to be better to pay $1,000 to get them out of jail tonight, or is it better to let them wait three days until court, and put that money toward hiring a criminal defense attorney?
Our advice?
Get to a lawyer, fast – even if your loved one is still in jail, and even if they are begging you to spend the money on getting them out right away. A lawyer can get information that you, as a family member, cannot. If your loved one needs medication while they are in jail, or if you just want a human being to lay eyes on them to make sure they are OK – a lawyer can do that when you cannot. It is likely more important to pay a lawyer than it is to pay a bondsman, and a lawyer can do a lot more to ensure not only the immediate safety of your loved one but to protect them from the long-term, often devastating consequences of a criminal charge can cost. The lawyer is the advocate in a way that a bondsman cannot be – someone who is going to give you advice about how to best use your resources, and who can help you develop the best plan for dealing with this crisis.
Step 5: 
Make contact. In Knox County, this is hard to do, which is a source of great controversy for our families trying to make sure their children are OK. While an accused person is being "processed," he or she will not have access to phones, and visitation must be set during specific hours.  You will have to call the jail to determine the specific process for setting up a call or visit, and you should be prepared for it to take anywhere from three days to a week to do. You will also have very limited access to information during this time – our families tell us that the most they can learn are that their child is not on suicide watch or in the infirmary.  That's small comfort for most people.
Ask a lot of questions. Don't be put off. There are specific and confusing procedures for how to get your family member money for commissary, for instance – and commissary is extremely important in an atmosphere where the average inmate loses six pounds in the first week due to the poor quality of the food. They are isolated in that jail, with extremely limited information coming in, and too much time on their hands to think. Sometimes, it's necessary to show your family member tough love, and let them sit it out. But more often, in our experience, it is important to be an advocate for your loved one.
If you need a lawyer to be an advocate for your loved one, call (865) 685-4780 to schedule a case assessment with a Held Law Firm attorney. We offer free case assessments for military active duty members, retirees, and veterans.