Survivors of domestic violence often fear taking legal action. Many survivors fear retaliation by their partners. Many feel the legal system will not adequately protect them. And many just simply do not understand what their legal options are.
To help, we've asked several Judges in Sevier County, who have handled thousands Orders of Protection since 2005, to answer how can domestic violence survivors succeed in pursuing their Order of Protection?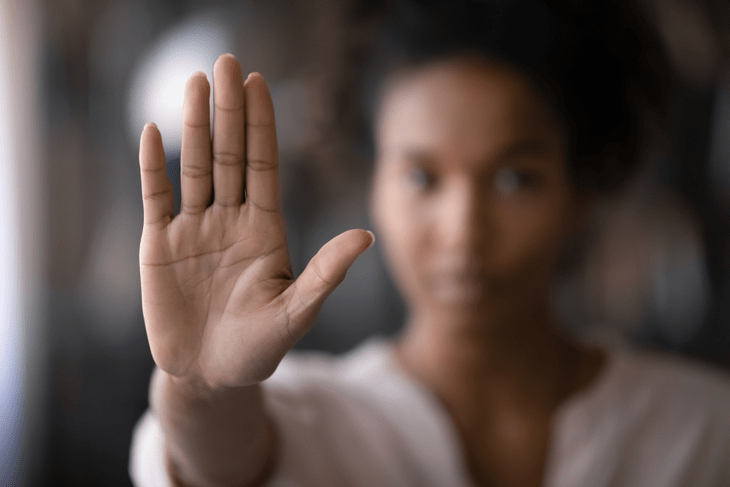 All four Sevier County judges agreed that when you file a Petition for Order of Protection, you must allege any acts or threats that place you in fear of domestic abuse, stalking, or sexual assault. You can't just say you are afraid. You have to say what specific thing your partner has done to cause you to feel afraid. If the petition does not include these facts, your Petition for Order of Protection will probably not succeed.
Individual judges have the discretion on how to deal with an Order of Protection and have different styles to resolve these conflicts.
Judge Gass https://www.tncourts.gov/news/2018/02/05/haslam-appoints-gass-judge-circuit-court-4th-judicial-district tells us he appreciates you getting to the point quickly. He also emphasizes that an Order of Protection is not something to take lightly. Finally, Judge Gass says that he prefers not to decide child support, custody, eviction or anything other than the issue of protecting safety in an Order of Protection,
Judge Moore https://law.utk.edu/2017/10/31/governor-appoints-alumnus-carter-moore-circuit-court-judge-position/ wants to encourage people to settle matters collaboratively whenever possible, and that you can often use a No Contact Order in lieu of an Order of Protection, which would both protect the survivor while minimizing the impact on the person accused of abuse.
Judge Ogle https://www.tncourts.gov/courts/circuit-criminal-chancery-courts/judges/rex-henry-ogle emphasizes the importance of education. On days when Judge Ogle holds court, he begins the day explaining the process and formally introduces the attorneys present to help individuals who have not already hired a lawyer. Judge Ogle wants you to be physically present in the courtroom for this process; it shows him you are both knowledgeable and serious about getting your Order of Protection.
Judge Sloane https://knoxcounty.org/criminalcourt/kccn/news.php?id=82 tells us that if you have a hearing, be aware that he will ask you to take an oath to tell the truth, so be completely honest, even if you think a particular fact may hurt you. He and the other judges will respect your honesty. All of the judges also tell you to bring any evidence you have – be prepared! Bring your divorce pleadings if you have filed for divorce, a lease agreement if you and the aggressor live together, text messages if they show threats of abuse, photos of injuries or damage to your home, and/or medical records.
Held Law Firm thank each of the Judges in Sevier County for their candor and instruction. We also thank Attorney Katie Jones https://www.lmunet.edu/duncan-school-of-law/directory/profiles/katie-jones, who organizes and supervises the Volunteer Attorney Program for Order of Protection Court in Sevier County. With the help and guidance of these amazing judges and advocates, people can be better equipped to protect themselves from domestic harm.
For more questions and individual assistance, please contact the Held Law Firm at 865-637-6550.
This article was written by our wonderful intern, Sarah Crane and reviewed by attorney Margaret Held. Sarah is a third-year law student at Lincoln Memorial University https://www.lmunet.edu/duncan-school-of-law/index and holds a limited license through LMU's Volunteer Attorney Program. She will be leaving us too-soon to study for the Tennessee Bar Exam, after which she hopes to practice family law in Knox County, Sevier County and Anderson County.